How to determine your eligibility date, even if the Secretary of State has you revoked for the next 234 years.
Under older rules, the Michigan Secretary of State continued to tack on additional years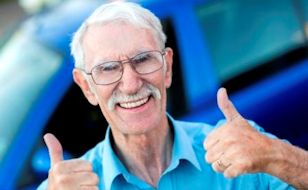 If your license has been revoked for a long time, chances are good that you have a long list of tickets and DWLS charges that supposedly revoke your driving privileges long past your natural lifetime. These old rules may still reflect an outrageous "eligibility date" on your license, but you are likely eligible if you have not picked up a new case in the last year.