AA and support group requirements for Michigan drivers license restoration at the DLAD / DAAD
You don't need to go to Alcoholics Anonymous if you're not an alcoholic, right?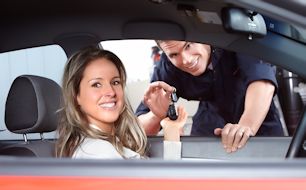 Under the statute and rules applicable to a Michigan driver's license restoration case, a person who has lost his or her license for repeated drunk driving convictions is an alcoholic.
That's right: You are legally an alcoholic.
The presumption is that the alcoholic will remain an alcoholic for life, which is why the revocation is technically a life-time revocation. To overcome the presumption that the revoked motorist continues to consume alcohol, the person seeking to have their Michigan driver's licence restored must provide "clear and convincing evidence" to the contrary. Unlike criminal cases, where the accused is presumed innocent and cannot be found guilty unless the prosecutor proves the case beyond a reasonable doubt, a petitioner in a Michigan driver's license restoration hearing is statutory defined as an alcoholic and presumed to be drinking or presumed to be ready to relapse. Because of this, the petitioner bears the burden of proving otherwise by a standard of proof that is only slightly less than the "beyond a reasonable doubt" standard of proof: Clear and convincing evidence.