After an arrest, a motorist faces a tough decision: submit to the breath machine (known as either the BAC Datamaster or the DMT Datamaster in our state), or face a possible one year license suspension.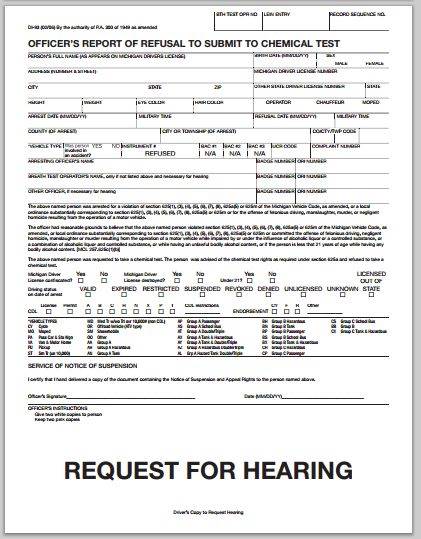 In cases where police suspect drugs as opposed to alcohol, police ask for the motorist to submit to a blood test.  Blood testing is a more accurate method to determine a person's blood alcohol content, but current testing methods can be challenged.
The breath machine is favored in most cases because it is cheap, easy to use, and police do not have to rely upon medical personnel to establish their case. But does anyone want to risk the possibility of a Michigan DUI conviction on a machine that is cheap and easy to use?
I review your Datamaster breath test result in every conceivable manner.
Police know there are strict rules regarding the administration of the breath test, but they frequently fail to follow those rules, even when those rules are extremely easy to follow.
I order and obtain videos to investigate whether the tests were done properly.
I review the logs regarding the machine's history of accuracy to see if it has a series of problems.
I obtain records from the manufacturer taking that extra step that is overlooked by most attorneys. 
Jurors will frequently convict a person exclusively based upon a number that has been spit out by a machine. The chemical test is a critical aspect of the case that must be properly analyzed.
If the prosecution cannot establish that the chemical tests were properly performed, or if the prosecution cannot establish that the chemical tests are accurate or relevant, you may be entitled to suppression of those test results. Even if the test results are not suppressed, you might have great arguments for a jury trial. 
Won't someone tell me if the test was administered improperly?
In almost 20 years of fighting Michigan DUI cases, I have had exactly one single prosecutor volunteer and agree to suppress an improperly conducted breath test. The police agreed to dismiss the case and promptly took it to a different prosecutor who filed new charges. You might assume that if the chemical test was administered improperly, or if it later turns out that the machine was not working properly, someone will tell you, but you would be absolutely wrong.
If you read the news, you will see an occasional story from another state where thousands of innocent people have an opportunity to challenge a prior conviction because something critical was unconvered. In most cases, police and prosecutors have actively participated in covering up faulty breath test results, hiding the evidence from the accused and their attorneys.  Michigan has never permitted a challenge to its breath testing program, which is run entirely by the Michigan State Police. The Michigan State Police pass the rules, purchase the machines, and tell us whether or not a machine is working properly. If that sounds a little wrong to you, there is whole lot more to that story!
Learn more by exploring Inadmissible Breath Test Results.