Michigan DUI Probation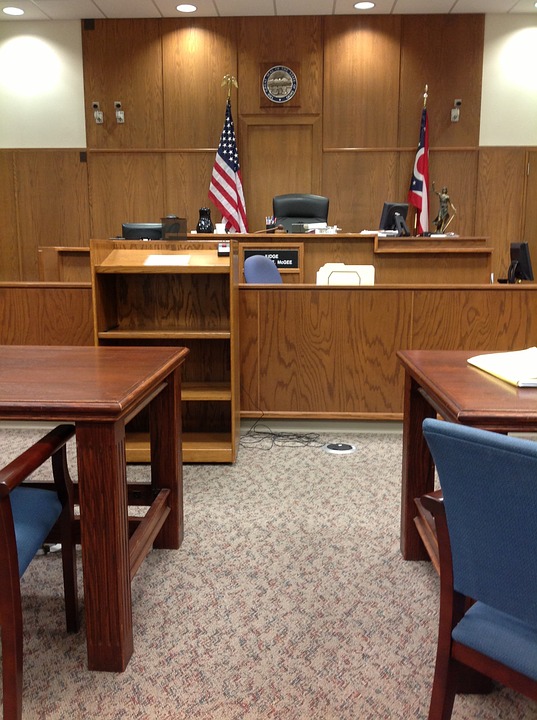 You may still require the help of an OWI attorney to advise you while on probation, or when dealing with a probation violation.  A DUI attorney can help you take charge of your case and avoid additional legal action and possible added punishment. If you have been convicted of a DUI and are now on probation, chances are you still have a lot of questions, since many attorneys do not take the time to carefully explain what occurs while you are on DUI probation. At Maze Legal, we have a skilled team who will work with you to answer your question. William Maze will guide you through every step of the process using his expert training and knowledge on your behalf. You deserve an attorney who is not only the top in his field but aggressive in the pursuit of defending his clients. William Maze has successfully handled hundreds of DUI probation violations and dealt with the many different issues that can arise during this process.
"[A] judge who sentences a defendant to probation retains jurisdiction over the case in all subsequent proceedings, including revocation of probation." People v Manser, 172 Mich App 485, 487 (1988). "'The underlying policy is simply to insure that revocation will be considered by the judge who is most acquainted with the matter.'" Id. at 487, quoting People v Clemons (Alvin), 116 Mich App 601, 604 (1981). 
"[V]iolation of probation is not a crime, and a ruling that probation has been violated is not a new conviction." People v Kaczmarek, 464 Mich 478, 482-483 (2001). "'If a judge finds that a probationer violated his [or her] probation by committing an offense, the probationer is neither burdened with a new conviction nor exposed to punishment other than that to which he [or she] was already exposed . . . .'" Id. at 483, quoting People v Johnson (Eddie), 191 Mich App 222, 226 (1991). "Instead, revocation of probation simply clears the way for a resentencing on the original offense." Kaczmarek, 464 Mich at 483.
A trial court only has jurisdiction to revoke a defendant's probation and sentence him or her to imprisonment during the probationary period; if the probationary period expires, the trial court loses jurisdiction to revoke probation and impose a prison sentence. People v Glass, 288 Mich App 399, 408-409 (2010).
Probation requirements and conditions vary depending on the charge, as well as jurisdiction. Ann Arbor probation may be different from that occurring in Detroit, Livonia,Trenton, or Royal Oak. William Maze & Maze Legal can help you defend any violation. Mr. Maze's unsurpassable knowledge of Michigan law helps him find every available defense, and plan the right strategy for your case regardless of which step of the process you are in. Let us look over your case now and find you answers before a problem develops. William Maze will consult with your personally in order to gain insight and assess your case. Depending on the issue, whether it be First Offense Michigan OWI, which is a 93 day misdemeanor  and could carry a sentence of up to 93 days in jail, up to $500 in fines, and a possible 360 hours of community service. The court may impose additional alcohol and drug education, as well as drug and alcohol monitoring at JAMS or another facility. A Second Offense DUI can carry up to $1000 fine and a possible year in jail. The court may require stricter probation or additional conditions for anything past the first offense. William Maze handles cases in Wayne County, Oakland County and Macomb County on a daily basis, as well as numerous other Michigan County Circuit and District Courts. Let Maze Legal help you gain peace of mind and fight for you.
OWI Probation Guidance in Michigan
Maze Legal offers skilled guidance through your DUI probation to help you meet the terms, be aware of the penalties, and help you ensure you do everything possible to allow you to regain driving privileges. If you have already been convicted of a DUI and find yourself dealing with probation issues let us help you handle this phase of the process. Completing your probation terms successfully is of utmost importance. Michigan has strict guidelines on getting your driving privileges back after a driving offense, hiring a skilled Michigan Attorney will help you set yourself up for success. If you are on probation and violate, handling this violation could make the difference in being granted your driving privileges back.

Understand cause of violations before they happen
We often receive calls when someone is accused of violating the probationary terms of their drunk driving charge. The courts can impose strict terms and conditions in drunk driving cases that may include frequent drug and alcohol testing, counseling for substance abuse, educational programs, Alcoholics Anonymous, or Narcotics Anonymous, attendance of Victims impact panels are another often required condition. It will be your responsibility to provide proof of compliance to the court regarding any of these assigned terms of your probation. Testing positive on a drug or alcohol screening can bring serious charges added to your probation such as the court revoking probation, imposing jail time or increasing time on probation with additional conditions If you are accused of violating your probation, it is very important that you hire an experienced defense lawyer immediately.
Taking Charge of DUI Probation
The best way to avoid probation or violation is to hire top Michigan Drunk Driving Lawyer WIlliam Maze to handle your DUI charge. With 20 years handling cases, William Maze has the experience and knowledge to fight and win even the most difficult cases. William Maze has taken 100's of cases to trial, has been called upon by other Michigan attorneys to testify as a qualified expert witness in NHTSA Standardized Field Sobriety Test Battery, has given lectures, taught courses and given presentations in the area of Drunk Driving Defense, as well as serving as the President of the Criminal Defense Attorneys of Michigan. If you are in need of assistance regarding your current probation, or violation, please call for a free consultation. Maze Legal believes the best way for you to handle your legal issue is by becoming educated on your options.