Officer Claus is participating in a high visibility enforcement (HVE) campaign. The goal of this holiday enforcement is to crackdown on drunk, drugged and high drivers during the holiday season.
The campaign increases the number of officers on the streets between December 15 and January 1, some of the most dangerous driving days of the year in the United States.. At 8 a.m. on Monday, December 18, Officer Claus assisted St. Helens officers with a traffic stop of St. Helens resident Abominable T. Snowman after receiving calls of a driver swerving between lanes on Columbia Boulevard and sideswiping a parked vehicle.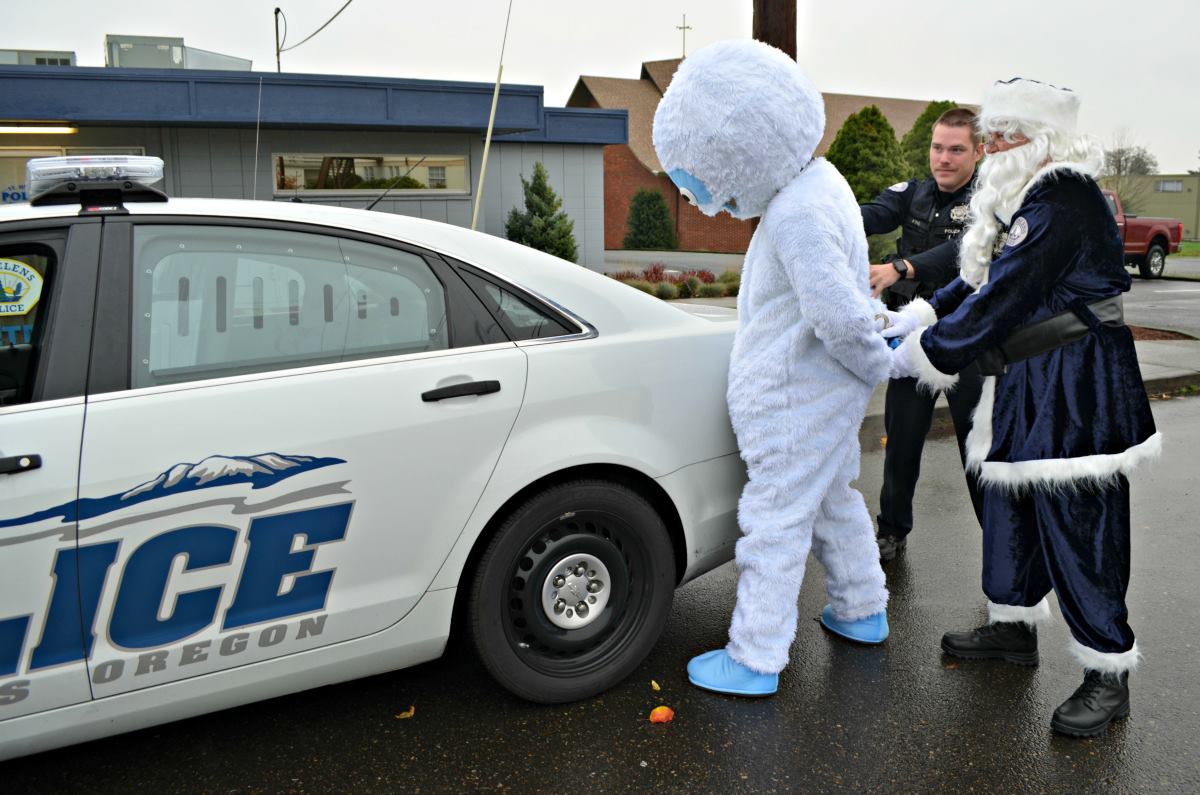 Abominable was arrested on charges of DUII and reckless driving after his blood alcohol level measured at .16 percent, twice the legal limit in Oregon.
"Mr. Snowman admitted that he was driving home from a holiday party where he drank a little too much peppermint schnapps," said Officer Claus. "He thought that he would be okay to drive the short distance back to his house. Clearly, that was not the case."
Abominable is scheduled to be arraigned at the Columbia County Courthouse on Wednesday, December 20 and faces up to 365 days in jail and a maximum fine of $6,250.